About our model
When a company chooses to outsource its textile and hygiene needs, it is making a smart business decision. Outsourcing frees up time, space, staff, capital and resources that can be put to better use driving growth rather than managing logistics.
Less stress

We take full responsibility for our customers' textile, hygiene and facilities solutions. Customers can rest assured that their textiles will always be there when they need them, where they need them, and how they need them – well maintained and freshly laundered. Our 45,000 employees are dedicated to delivering against this promise of trouble-free supply.

Exceeding standards

Many of our customers need textile and hygiene solutions to meet international hygiene regulations. We do more than meet these regulations: we strive to exceed them, giving our customers peace of mind their responsibilities are being met and creating an even cleaner, safer environment.

More control

We are at the forefront of innovation. Our microchip technology enables us to track and trace our customers' textiles. We know who they belong to, how often they're being used, where they are being worn, how well they are being looked after, and when they were last cleaned. This intelligence is used to optimise and customise our solutions to the reality of our customers' businesses. Better control frequently leads to lower costs.

Reduced environmental impact

We take our environmental impact seriously, just like our customers. They know that working with us means their business will benefit from continual improvements in efficiency which directly translate into lower costs and less impact on the environment. We work continuously with our suppliers and customers to identify innovative initiatives that will reduce our environmental impact further and enhance quality and process efficiency.
Workwear rental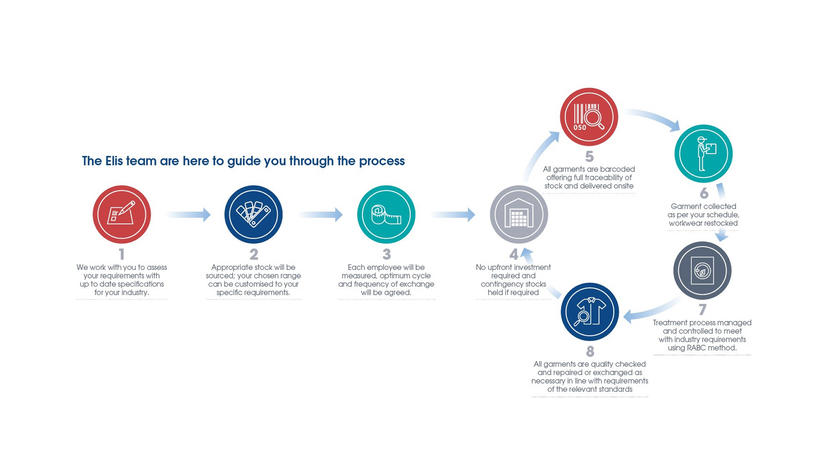 Flat linen rental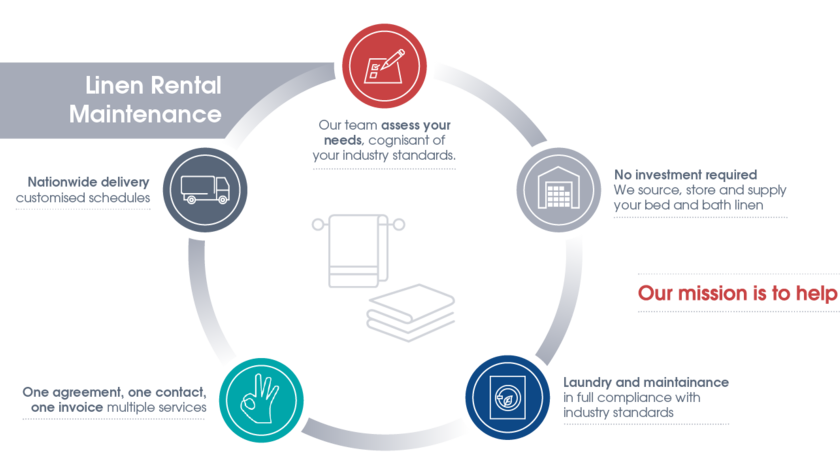 Washroom rental
Floor protection rental
Care homes rental