Overview
A restaurant's reputation is its most valuable asset. We know the care and attention you take in sourcing ingredients, developing innovative menus, choosing the right decor and training your staff. Your choice of table linen and apparel for your team is also part of the ambience you create. Not only can we assure you of the highest quality garments, washroom and linens but also that they will be maintained and serviced to the highest hygiene standards and with no upfront investment. Find out more about the support offered by Elis, your restaurant specialist.
Our rental maintenance model
Your needs assessed by our experts

We assess your needs in advance so we can offer you bespoke solutions.

Purchase and storage of your items by Elis

Because you do not have the time to manage your teams' clothing and linen, we take charge of their purchase and storage.

Laundering of your items

Quality checks are made at every stage of the cleaning process at specialised facilities.

Regular pickup and delivery

We tailor our services to your pace and your preferences.
/

The perfect welcome

Stunning table linens, stylish washroom ranges and staff who are suitably attired, comfortable and confident in their workwear. These are important elements but should never cause a distraction from your primary focus; ensuring your guest's have an unforgettable culinary experience. Allow us to take care of the service and maintenance of your linens, workwear and washrooms – our mission is to help you achieve yours.

/

Comfort and hygiene in the kitchen

We support your exacting hygiene standards; all our plants are ISO 9001 certified using the RABC method. We can provide ant-fatigue mats for busy workstations, specialised washroom equipment and dedicated pest control services to ensure you never have a concern with regard to the hygiene standards in your kitchen or premises.

/

A range to your taste

Elis offer a wide range of aprons in a variety of styles and colours in addition to a range of tablecloths and napkins to allow you to create the perfect look for your establishment.  Our customer service team are always on hand to assist and advise. Discover our products combining elegance with ethics, such as those in our Bio's Fair range and FUSION collection.
Our hospitality markets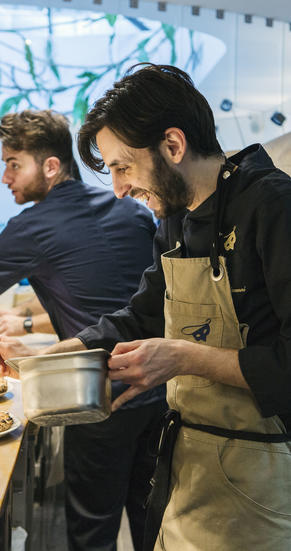 Restaurants
Your restaurant's reputation is paramount for you. You know how to stand out from the competition with inventive menus, high-quality products, excellent service, and so on. Your high standards are also clear from the hygiene and the quality of...
Discover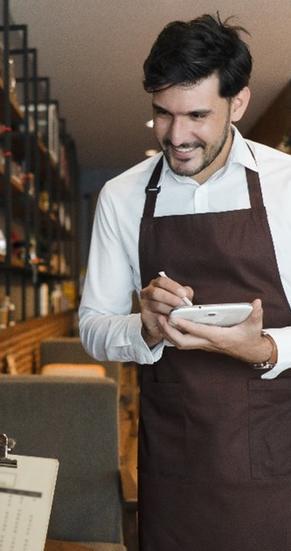 Cafés, Bars & FCRs
Whether you are a fast food professional, a bar owner or a manager, you want to maintain a high level of quality so that your daily clothing and textiles are always spotless, and you don't have to worry about them…
Discover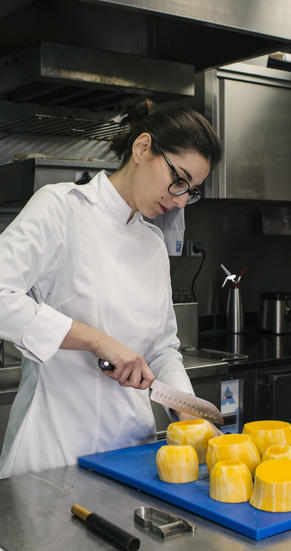 Catering
Every day, you want your customers to have the best meal possible. Our service will ensure your employees' clothes are always perfect, accompanied by top-quality tablecloths and napkins to meet the strict hygiene requirements…
Discover