Overview
Every day, you want your customers to have the best experience possible. Our service will ensure your employees' workwear is laundered to the highest hygiene standards while providing top-quality tablecloths and napkins to meet the exacting requirements of your sector. Find out how our bespoke solutions for hospitality can make simplify your life. Our mission is to help you achieve yours.
Our rental maintenance model
Your needs assessed by our experts

We assess your needs in advance so we can offer you bespoke solutions.

Purchase and storage of your items by Elis

Because you do not have the time to manage your teams' clothing and linen, we take charge of their purchase and storage.

Laundering of your items

Quality checks are made at every stage of the cleaning process at specialised facilities.

Regular pickup and delivery

We tailor our services to your pace and your preferences.
/

A helping hand from A to Z

Choosing your table linen, ensuring your staff's garment are the correct fit and up to the job, upkeep of mats, delivery of clean tablecloths and napkins for the restaurant and clean towels for the washroom: Elis is there to help with every step of your daily routine. We also provide personalised support, inventory monitoring and regular reporting.

/

Cross-site deployment 2/4

We understand you require the same quality of service everywhere; you can count on our expertise and our local support. With plants and distribution hubs in all four provinces and a distribution network serviced by only Elis agents, no agency staff, we can ensure timely delivery to all your sites.

/

Guaranteed hygiene

We help your staff to maintain outstanding hand hygiene, preventing any risk of contamination. They can also rest assured that their garments are laundered to the highest hygiene standards: all our sites are independently audited by the NSAI and ISO 9001 certified, the RABC method is used, and NF EN 14065 standards have also been installed.

/

A dedicated contact person

The Elis experience means our entire team are committed to providing you with the best service. They understand the unique requirements of the hospitality sector and are always available to manage your account and answer any questions you may have.
Our hospitality markets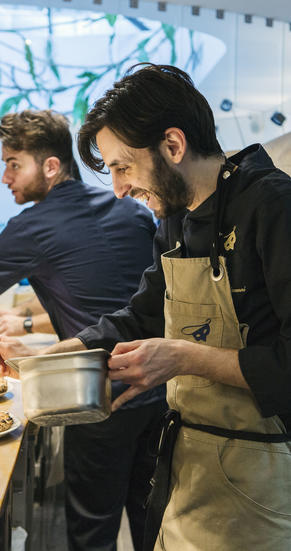 Restaurants
Your restaurant's reputation is paramount for you. You know how to stand out from the competition with inventive menus, high-quality products, excellent service, and so on. Your high standards are also clear from the hygiene and the quality...
Discover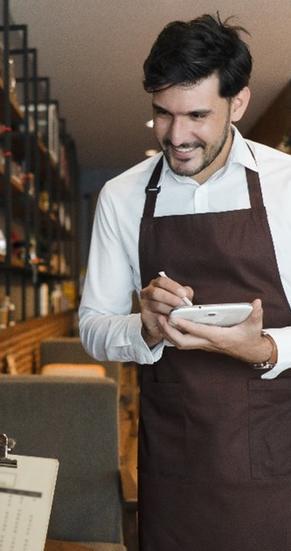 Cafés, Bars & FCRs
Whether you are a fast food professional, a bar owner or a manager, you want to maintain a high level of quality so that your daily clothing and textiles are always spotless, and you don't have to worry about them…
Discover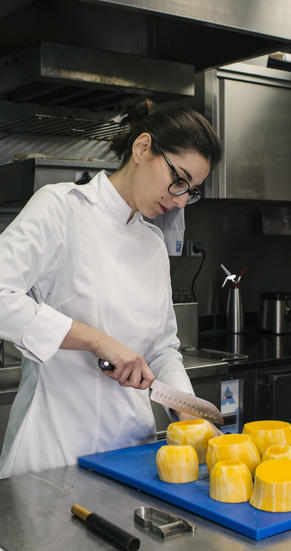 Catering
Every day, you want your customers to have the best meal possible. Our service will ensure your employees' clothes are always perfect, accompanied by top-quality tablecloths and napkins to meet the strict hygiene requirements...
Discover