Overview
As the manager or owner of a café, bar or casual dining restaurant we understand that you are working in a fast paced environment and need to able to trust the reliability of your service providers. By choosing Elis' bespoke solutions you can be assured of your compliance with all industry standards without any need to take your focus from your customer's needs. Depend on Elis for all your workwear, linens, floorcare, washroom and pest control services without any requirement for upfront investment.
Our rental maintenance model
Your needs assessed by our experts

We assess your needs in advance so we can offer you bespoke solutions.

Purchase and storage of your items by Elis

Because you do not have the time to manage your teams' clothing and linen, we take charge of their purchase and storage.

Laundering of your items

Quality checks are made at every stage of the cleaning process at specialised facilities.

Regular pickup and delivery

We tailor our services to your pace and your preferences.
/

Partnering with the experts

Elis is the leading multi service provider for textile, hygiene and facility solutions across the island of Ireland. One single provider means one point of contact, one invoice and by simplifying your supply chain you also have one less thing to worry about.  Workwear, mats, hygiene equipment for your washrooms or pest control, we will ensure you have the items you need when you need them, maintained and serviced with no upfront costs.

/

Creating the difference

Our expert teams will work with you to ensure each element fits with the style and personality of your business. We can provide logo mats, personalised aprons and polo shirts and even carry through the aesthetic to your restrooms with the design led washroom collection FUSION. Stand out from the crowd and always create a great first impression.

/

Impeccable hygiene

We understand the need for optimal hygiene standards for your linen, workwear and equipment. Each of our plants is ISO 9001 certified and independently audited by the NSAI.  The RABC (Risk Analysis Biocontamination Control) standard is applied on all sites and wash processes are adapted to your specific laundering requirements.

/

Workwear that works for your team

Whether you need aprons, jackets, polo shirts, shirts or T-shirts, we will work with you to create a comfortable and practical wardrobe, suited to your employees' needs and comfort, We invite you to discuss you needs with our team and explore our extensive collections.
Our hospitality markets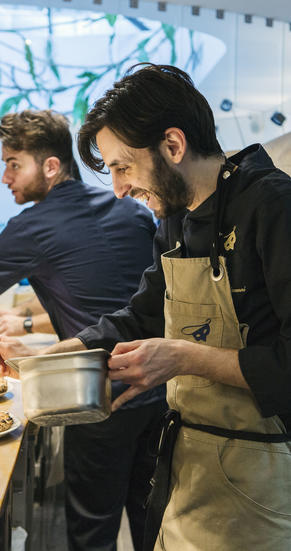 Restaurants
Your restaurant's reputation is paramount for you. You know how to stand out from the competition with inventive menus, high-quality products, excellent service, and so on. Your high standards are also clear from the hygiene and the quality...
Discover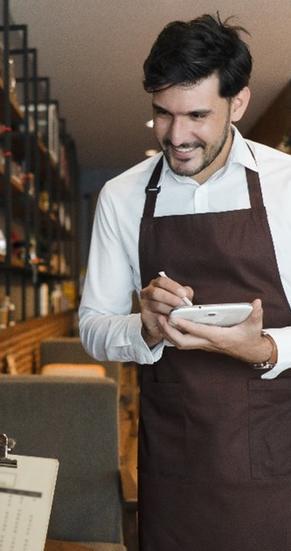 Cafés, Bars & FCRs
Whether you are a fast food professional, a bar owner or a manager, you want to maintain a high level of quality so that your daily clothing and textiles are always spotless, and you don't have to worry about them...
Discover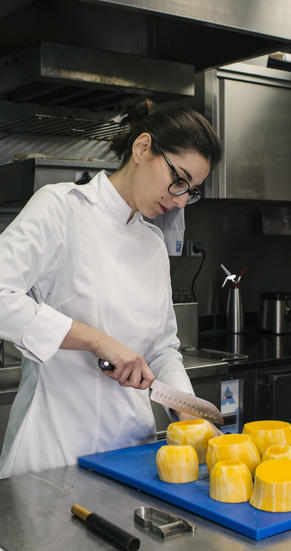 Catering
Every day, you want your customers to have the best meal possible. Our service will ensure your employees' clothes are always perfect, accompanied by top-quality tablecloths and napkins to meet the strict hygiene requirements...
Discover