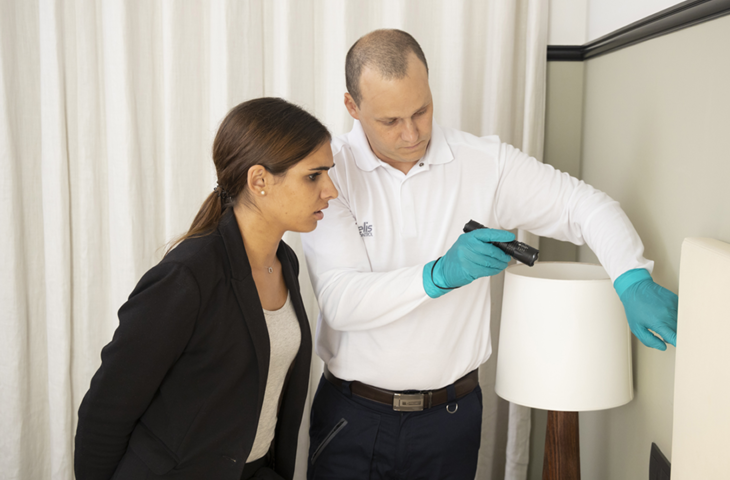 Crawling Insect Control
Many insects such as Bed Bugs, Food Moths, Ants, Cockroaches and Ophonus Beetles can destroy your goods and are a threat to your establishment's hygiene and image. Elis offers several preventive or curative protection systems including pheromone traps, which cannot be seen by your customers and are an environmentally responsible method of prevention without insecticide.

We appreciate that business' offering accommodation have a higher risk of bed bug infestations so we offer early warning monitoring systems in addition to training for your house keeping staff so they can identify issues sooner.

Our expert technicians can also deal with infestations by taking curative action using insecticides in compliance with regulations or heat treatments. All our teams undergo regular training to ensure that we are up to date with all legal requirements.
/

Pest Control – Do You Need It?

Pest management is an essential service for business - ensuring the health and well-being of your staff and customers as pests can carry dangerous germs and contaminate your environment; protecting inventory, equipment and the structural integrity of your premises as pests can eat through electrical cables, contaminate stock and even chew through walls; protecting the brand reputation that you have cultivated over time, a single social media post can generate irrevocable damage.  As a business, you have a legal requirement to manage your pest control issues and we are here to assist with expert advice and solutions.

/

A Solution For Every Need

Regardless of the type of pest that you wish to prevent or eliminate, here at Elis we have a dedicated solution; control for crawling insects including cockroaches, ants, fleas and bedbugs; solutions for flying insects such as flies and wasps; controls for rodents; disinfection services to eliminate pathogens, viruses and bacteria.

/

How We Work

We begin with a full audit of your premises to identify the issue and assess the root causes. Then we formulate a service plan. Once agreed, your premises will be mapped and service stations uploaded onto your site map. Our portals will allow you to review each service and review any activity noted at any time.

/

Expertise

Regardless of the type of service selected, we guarantee regular monitoring at agreed  intervals conducted by our expert technicians. We are a proud member of the IPCA (Irish Pest Control Association) and are committed to providing a professional service and abiding by the highest proficiency standards. As an affiliate of CRRU (Campaign for Responsible Rodenticide Use), we promote responsible rodent control while protecting wildlife from rodenticide use. We are members of the BPCA and are CEPA Certified®, the European standard for professional pest management companies which provides a benchmark of quality and uniformity of service which is vital for risk management in this global marketplace.
Pest control rental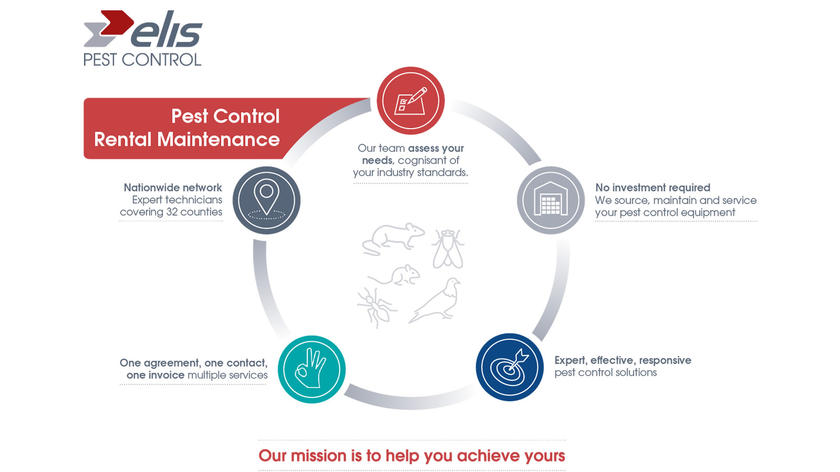 Memberships